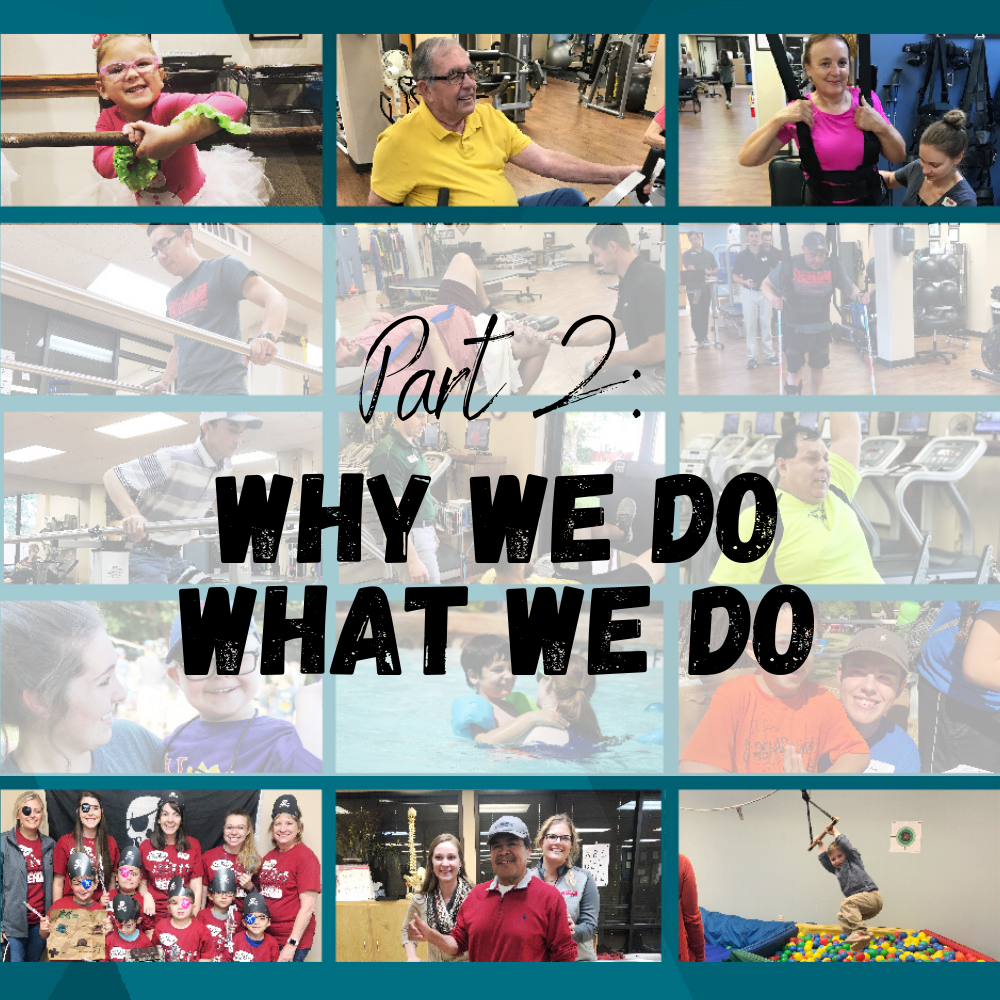 Working for West Texas Rehabilitation Center is a privilege our staff voice their love for on a regular basis. Each employee has their "Why" for loving what they do, and since we share these stories internally so often, we thought today would be a great day to share some of these stories with you all too!
Leslie Mackie Donor Relations Coordinator
Why I love West Texas Rehab Center

I have been with West Texas Rehab Center for just under one year and it has been such a blessing. I came to the rehab from a completely different profession and I have found true joy. The people that I have met through Round Up for Rehab are the most genuine and giving people In the world and their stories will make a permanent mark on your heart. To see the smiling faces of children that have been helped by the services we provide make coming to work every day a joy and not a job. I feel blessed to do work that helps so many people with so many different issues. I have always felt called to public service but never realized I could get more satisfaction from helping patients at WTRC and the people I work with every day than anywhere else. This is my home.
---
Robert Brock Community Liason for Hospice of San Angelo
WHY, I am such an advocate and not just an employee for WTRC's Hospice of San Angelo. I had been in home health for many years and told my wife the only reason I would leave the company I was working for in home health would be to work for Hospice of San Angelo. The opportunity presented itself and I was able to start with HOSA almost 5 years ago. Working for a non-profit is important to me because the people I work with are called into this line of work. Taking care of patients and families during this difficult time in their lives takes special people and that is everyone at Hospice of San Angelo. One of the special programs away from the clinic staff is the Bereavement team that not only sees to the needs of hospice patients and families, but also see's families in the community that have suffered a loss. This is one of the WHY's I work for HOSA is that we want to help anyone that has a need from hospice services to bereavement needs.
---
Jenny Sue Trainer , Volunteer for Hospice of San Angelo
Back sometime in the 1980's or 90 's Jerre Holley and Jim Martin decide to volunteer to serve their friends in Eldorado who were facing death. If you have never met these two, they are quite simply unconditional love in action. Really hard shoes to fill. In the early 2000's, their health and family needs began to slow them down , and Jim, AKA Daddy, told me I ought to step up. To my, "I wouldn"t know what to do?!", he responded, "Sure you do. They are your friends, you just love them." That man always knew how to push my guilt button. He and Jerre were right, and a couple of years later Jill Preston answered her heart. She came on board to serve the needs of Sonora, Ozona, Eldorado, Christoval, and San Angelo a few times. Sometimes the friends are ones we have known most of our lives. Sometimes they are friends who come into our lives when they need us. When a family or individual asks for volunteer help, they open their doors and their hearts to welcome us. Each time is different, each need is different, but each time we feel blessed. I know now, and am sure Jill agrees, we had the best of role models to show us the way. Each time a friend goes home, I find my capacity to love grows.
---
Melissa Salvato Hospice of San Angelo

Director of Building Bridges
When I had the opportunity to work for West Texas Rehabilitation Center's Hospice of San Angelo as the Director of the Building Bridges program, I knew this was my calling. The Building Bridges program is a grief support program for children and teens who have experienced the death of a loved one. My passion for wanting to help grieving children and teens came from my own experience of being a grieving teen. When my dad passed away on my 17th birthday, a friend suggested I attend a program called Building Bridges. As a normal teenager, I was hesitant to go and talk to strangers about my grief and the pain of losing my dad, but with some gentle persuading, I decided to attend. The support I received there not only helped me manage my immediate grief needs, but served me well into adulthood with future losses I would experience. Knowing the influence this program had in my own grief journey, it felt like a calling to then, years later, come back and lead the program. This opportunity to support grieving children and teens now brings meaning and purpose to what I went through as a teen, and stirs my passion to see this program continue to support grieving families for years to come. Thank you, Rehab, for continuing to serve the needs of grieving children and teens in our community!
---
Jennifer Zapata Hospice Nurse
Almost 13 years ago I lost my husband to cancer and Hosa was there for me every step of the way they were also there for my children. Hosa is the reason I decided to become a nurse, to give back to those family members and patients that need not only the nursing expertise but the comfort and the understanding of a patient not giving up but fighting a hard battle and wanting to die with dignity. I love working for Hosa because I get to give that dignity and love to those patients and family who need it the most.


---
Angie Lane Director of Hospice of the Big Country
When I was growing up, all I ever dreamed of being was a nurse. I wanted to take care of people, no matter the circumstance, and somehow make a positive difference in their life. It wasn't long after I started to work for the Rehab, I realized I had landed somewhere extraordinarily special. You see, we get to take care of every single patient and family, providing the ABSOLUTE best care available, regardless of their ability to pay. It is the foundation on which the Rehab was built and I am so thankful to be a part. I am living my childhood dream through my work at the West Texas Rehab Center. Because of the generous support of our community, our mission continues . . .
---
Corrie Moak Medical Records for Hospice of the Big Country
I come to work everyday at Hospice of the Big Country because I love being a part of a team that takes care of people in one of the hardest stages of life. Nobody looks forward to the time when they or someone they love will die. But we all get there. And Hospice of the Big Country is made up of people who spend their days and nights navigating the waters of end-of-life, and helping patients and families cross over with dignity, in comfort, and without fear. Being a part of that is made even better by the fact that I never have to ask a referrer what insurance a patient has, because I know we will take care of them regardless. Thanks to the West Texas Rehab Center and the many who donate to support it year after year, we don't have to make any kind of distinction among our patients. Knowing that every patient on our service is getting the same excellent care, provided by people who have years of training and expertise, are overflowing with compassion, and genuinely love their jobs, their patients, and their co-workers is my "why."
---
Amy Nichols Assistant Director of Hospice of San Angelo
I am so blessed to work for an organization that takes great care of people. Not only patients and families, but also the staff that works here. It is evident everyday, but especially during the COVID-19 pandemic. WTRC is not only allowing staff to work from home when able or needed, but also continuing to pay staff even if there are no patients to see! When we hear of other organizations that are laying employees off or cutting back their hours, it makes me realize what an amazing organization we have. Thank you for allowing me to work here!
---
Kim Kasner Pediatric Physical Therapist
I started working at West Texas Rehabilitation Center after I graduated from College. I became familiar with Rehab's mission and dedication to their patients while volunteering prior to college. Several years later, I was presented with the opportunity to adopt an infant with Down Syndrome. Working at Rehab I knew there was a vast array of services available to benefit him and our family. Since he was born, he has been seen in almost every department. He has received wonderful care by many dedicated individuals. As a family we are blessed not only that I have a great place to work but to have a wonderful facility to turn to when we need help.
---
Laura Blaylock Hospice Nurse
It was 2003 that I answered the calling to hospice care. As a nurse, I have been blessed to know so many wonderful patients and families over the years. Being invited to join them all on their journey and being able to share with them in their final days, gives me purpose. I continue to carry a little of everyone I have cared for in my heart and what I have learned from them over the years has helped me grow into the person I am today. One of my patients once told me .."Laura, when you get to heaven you will not be able to hold your head up..", I asked, "why do you say that..", she said, "your crown will be too heavy with jewels." I cried. In honor of everyone I have cared for ... Thank you! I am forever grateful and my heart is full.
---
Karen McSpadden Adult Physical Therapist
I first learned of West Texas Rehab Center while in the Angelo State physical therapy program. We got to visit the facility for exposure to some of the different specialized services WTRC provides and also had several different clinicians include speech therapy and orthotics/prosthetics as well as some of the PTs come and teach in our classes. I was also blessed to get to complete a clinical rotation in WTRC Pediatrics, and by the last few months of my PT education I knew I wanted to lay down roots here in San Angelo and that WTRC was where I wanted to be able to work long-term, to be a part of their mission serving the community no matter what each individual's circumstances were. I had to wait a little over a year after graduation for a position to open up here and was thrilled when I was offered a job here in the spring of 2012. I have been here ever since and have gotten to meet and work with so many wonderful patients and co-workers. The positive, encouraging, family-life environment that is intentionally created by our administration and staff for both our patients and their families as well as for us as employees is something I've never seen in any other company. I am thankful and blessed to be able to work at WTRC and help so many people in our community, while also getting to enjoy my workplace and my co-workers every day!
---
Lindsey McMillan Director of Pediatrics & Physical Therapist
I first came to know WTRC when I was in high school and became interested in the field of physical therapy. I signed up to be a volunteer at WTRC's Rehab Camp and fell in love with the kids there. I continued to volunteer for camp for several more years, then went on to college with dreams of becoming a pediatric physical therapist. Once I finished school and earned my degree in physical therapy, my husband and I moved to Austin where he was working at the time. I searched and searched for an organization similar to West Texas Rehab, but there were none to be found. A few years later, we moved back to San Angelo and I was lucky enough to have some friends working at WTRC who helped me get my foot in the door as a pediatric physical therapist, and the rest is history! I've been a part of this organization for nearly 15 years now and I wouldn't dream of working anywhere else. What we do here for our patients is something that cannot be matched - believe me - I tried really hard to find it early on in my career! We get to give these kids what they need without parents having to worry about the financial responsibility. Most people don't understand the strict insurance guidelines for pediatric therapy. So many of our pediatric patients would not be able to continue to receive therapy at other clinics because of these guidelines. These kids become part of our family - we celebrate with them, we cry with them and we help them figure out how to manage the world around them. I learn so much from them every day and want nothing more than the very best for them.
I realized not long ago that not everyone loves their jobs, and this surprised me! I know now that I am one of the lucky few that not only fell in love with my career choice, but also with the organization of my dreams. WTRC is one in a million, and I am so grateful to be a part of the joy we bring to the community.
---
Lorraine Crutcher Donor Relations Coordinator
I was brand new to the San Angelo area when I started working for West Texas Rehab Center, and I cannot imagine a better place for me to be. I had prayed for a place where I could use my skills and have a wonderful mission to stand behind, and God blessed me with both of those when I came to the Donor Relations Department. I have always had a close connection to rural Texas farming and ranching, so the fact that the Roundup for Rehab has been around with the help of farmers and ranchers for 60 years is an added bonus that truly makes my heart smile. The history of this organization is deeply rooted in the 'Neighbor Helping Neighbor' concept which is evident from the fact have some families have supported us through multiple generations, and have personally known their own neighbors who have benefited from our vast array of services.
Through my work at the Rehab I have had the pleasure of hearing many heartwarming patient stories, and delighted in seeing pure joy in the eyes of our pediatric patient summer campers. This always reminds me of how far our services reach to the patients and families that truly need them. I have witnessed many small communities come together in the name of our mission for patient care which is a true testament of the reputation the Rehab holds in West Texas. My 'why' is based on the principles that this organization stands by and what we have done to prove that we will always do what is right for our patients regardless of the circumstances.
---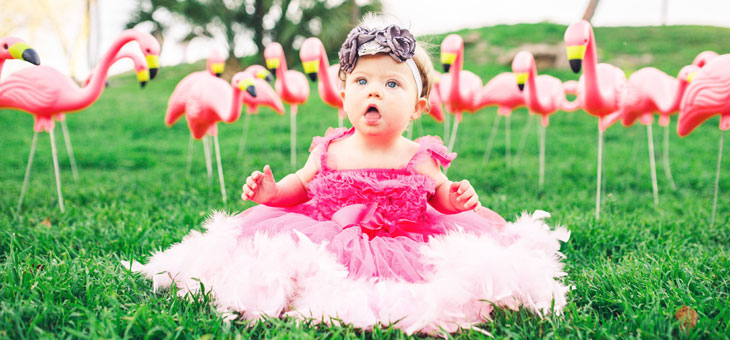 Donate Now
We need your support
We provide quality care regardless of the patient's financial status, distinguishing us from other providers.
Donate